I was born on a snowy day in 1973. Ah, I remember it well; let me tell you all about it. What, you don't want to hear about my life from birth to this moment? Well, just know that if you happen to write and publish your life story, I will never read it. And if you sell the story rights, I will never watch the movie. EVER!
Still here? GREAT, I love that about you.  Well, here's my Bio — written in 3rd person — the way all bios are — as if they weren't written by the person they're about. That always makes me laugh about bios.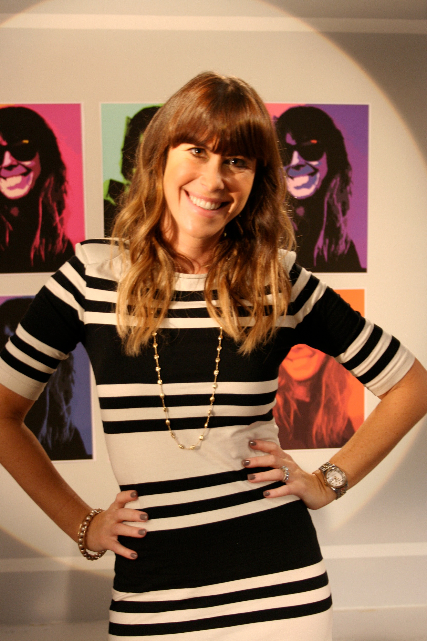 Jenny Isenman is a humorist and the first Jen X'pert (Gen-X lifestyle expert).  A cross between Chelsea Handler, Erma Bombeck and Richard Lewis, (You know, the big three?) No, they don't call them that? Oh, well anyhoo, she pontificates on the ironies of family, marriage, celebrity, aging, and fashion – for people who remember the making of the Thriller video.
Jenny is known as Jenny from the Blog, though it's not her given name. She was born in the 70's, so originally it was Jenny From the 8-Track, but like Madonna, she reinvented herself. Also like Madonna she wore goomie bracelets, tulle skirts, coal black eyeliner, had horrible ashy highlights, and tied lace in her hair. She admits that now, after years of therapy.
A freelance writer by trade, she's the humor columnist for South Florida Parenting Magazine (a Tribune Publication) and writes for multiple parenting sites. She's a featured writer on The Huffington Post Parents, Women, and Humor sections, YahooShine, and has a weekly column at The Stir.
Wearing her lifestyle expert hat (which is her second favorite hat, next to a super cute fedora), Jenny has been known to give advice (with a side of humor). She just finished taping a huge project with CafeMom and AOL called the Jenny Isenman Show, where she used her humor and Gen-x nostalgic throwbacks to provide a cheat sheet for moms on how to look better, feel younger and be healthier.
She's contributed segments nationally, is an iVoice at iVillage and has reoccurring segments locally on NBC Miami – called Jenny's Got the Scoop.  She also does multiple segments each year for CBS Miami, as a mom and lifestyle expert as well as FOX Naples, as part of the Mom Squad.
Please subscribe to her site, The Suburban Jungle and join her on Facebook, and twitter, and bloooga, and Smuggle (ok, she made the last two up, but the others are legit.)