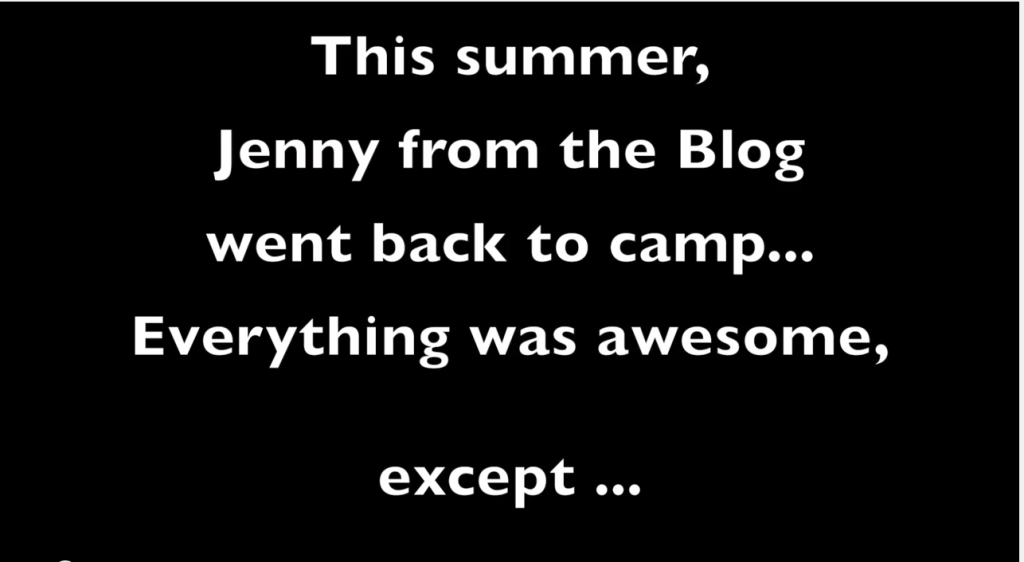 WHY??? Why must all good things come to an end? It was one crazy summer and I'm not gonna lie, I made an unlikely friend that I'll never forget. We had so many incredible moments together. Enjoying the daily grind.
So to my Summer Camp Bestie,
I'll never forget those moments we spent watching the sunrise over the lake. Each night, when I was worn out from those long camp days you were the one who put the wind back into my sails. YOU were the one!
Each morning, I woke up excited to seek you out — knowing that you would put a smile on my face when I was angry at having to wake up to Reveille and would have spit fire at anyone who dared to so much as say "hello."
We did it all together at camp and even though we live so far apart, I will never forget the special moments we shared. The laughter and the tears. Because of you, my cup runneth over. I had the time of my life and I owe it all to you.
PS – This is for you!

SWAK,
Jenny From the Blog
AKA
Jenny From The Bunk at Camp Lenox
PLEASE, SHARE SHARE SHARE THIS CAMP SERIES WITH YOUR FRIENDS AND JOIN THE INSANITY ON FACEBOOK
I'm Back I'm Back, But I Forgot How to Be Normal
Day 32 Things I Invented in Camp Out of Necessity