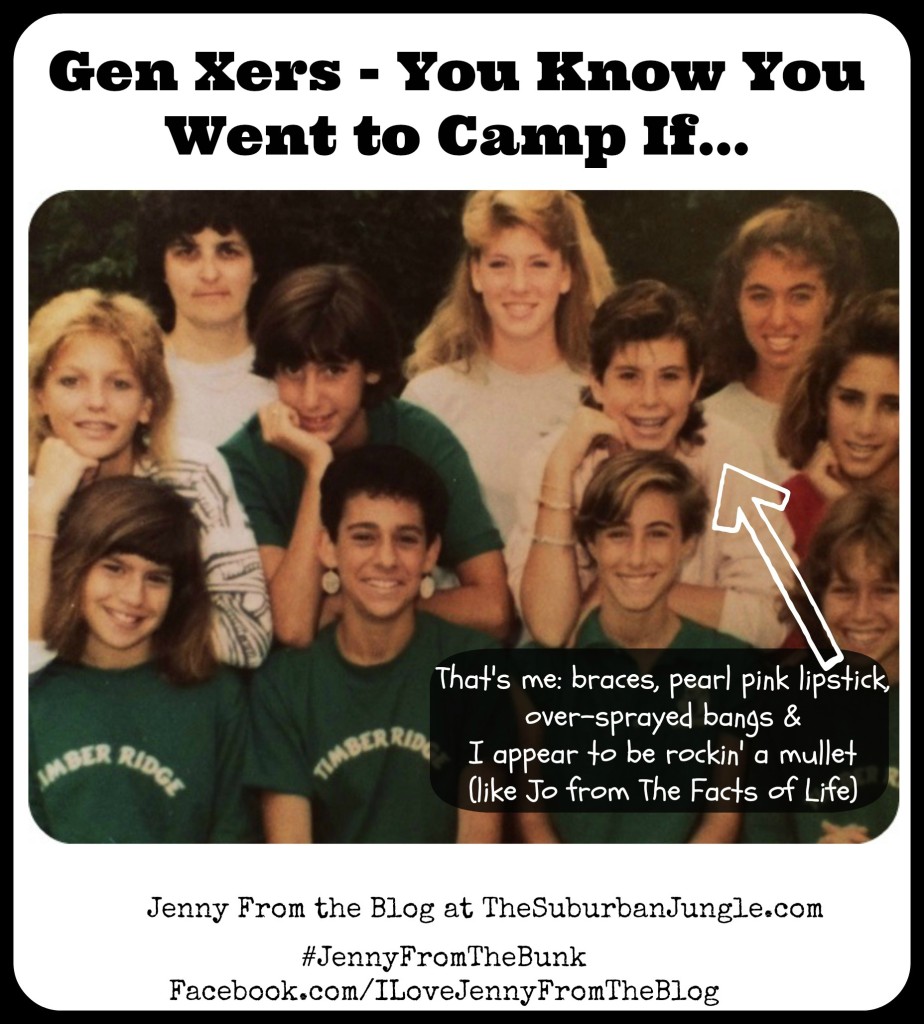 Every summer, many of my Gen X cohorts and I, were carted off to sleepaway camps across the country. We packed our trunks, made sure we had as many flip up collar polo style shirts as possible and headed off for 2-8wks of re-wording pop songs, crushing on counselors with British accents, and dressing up as Madonna and Michael Jackson . This summer I'm going to back to camp, with my kids.
Let me restate that so that you can process it… My kids are going to Camp Lenox in Massachusetts and I'm freakin' following them — because something is so very wrong with me… and so I can write about the camp experience from a mom's POV (while I slowly go insane).
Sooo, while thinking about how I'll survive camp the 2nd time around (as an adult who likes morning lattes and pillow top beds with box springs… and roads), I started to reminisce about what it was like the first time around.
Here it is: Hey Gen Xer, you were probably a camper if…
1.  If you can finish most of these songs:  Shave and a haircut… Everywhere we go-oh people wanna know-oh… John Jacob Jingle… Hello Muddah hello…
2.  If you understand the utter and complete joy of receiving a care package. I mean, equal to winning the lottery kinda joy. And hoped for booty like: Easy Cheese, Pop Rocks, Ring Pops, Dweebs (Nerd's cousins), Whistle Pops, Wax Bottles, Dots… and the motherload – dry packets of Kool Aid, Jello or Fun Dip. Continue reading →