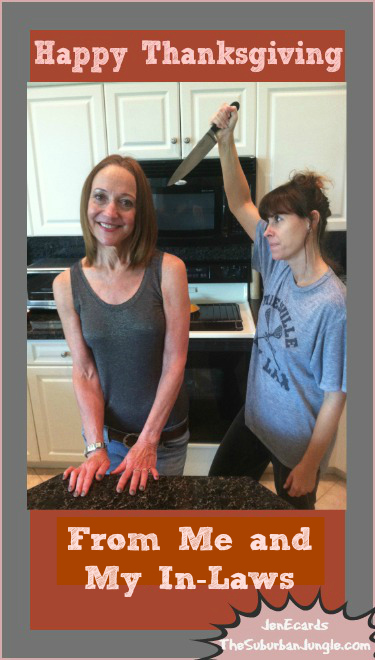 Let's face it, sometimes in-laws can drive us crazy.  Mine love to whisper in front of me in a rather loud rendition of a whisper… (among other things).
But on Thanksgiving I get them back, or should I say, "I give it back" and isn't that the point of Thanksgiving … the giving? Yes, it's a Thanksgiving tradition.
You see, I'm a poultry-phobe.  I fear fowl, and when cooking it, I'm usually convinced that poultry is simply a bunch of salmonella clumped together in the shape of wings, breasts, turkeys etc.  You know, like the way meat was shaped for the McRib? In fact, whenever I see a picture on Facebook where someone has stupidly stuck an entire raw turkey on their head (and I've seen a few), I assume they are going to die.
Anyhoo, as T-Day is always at my house, I get to hover over my Mother-in-law and watch her cook the turkey while following her around with disinfecting wipes (which everyone loves).  To be frank, after following her for years, I'm surprised my hubby survived Thanksgivings growing up, as my MIL puts her salmonella-y finger prints on my faucet, soap dispenser, fridge handle, salt and pepper shakers, dog, and so on.
Since this isn't our first rodeo, my in-laws have learned that I will make this day incredibly difficult if they do not become uber-anal chefs. They've told me that they wake up in fear of how the day will go — and that's how I like it.
This is how it went last Thanksgiving:
Upon their arrival I questioned their motives: "What's the plan? I need you to lay it out for me."
MIL: First, I'll wash my hands and I'll be doing all my seasoning in the roasting pan, so that NO turkey touches the countertops."
Me: How will you be turning on the faucet to wash your hands or holding the shakers to season the meat?
She looked around, worried, assessing her options and paused a bit too long for my liking.
Me: See, you can't just jump right in here without a plan or an outline, a pie chart … a diorama. I feel like you haven't thought this out very well.
MIL: OK, let's take a step back.
Me: I will turn on the faucet for you …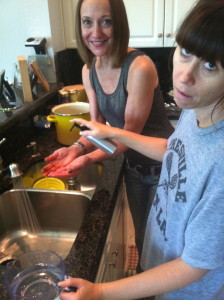 And I have fashioned these handy seasoning holders…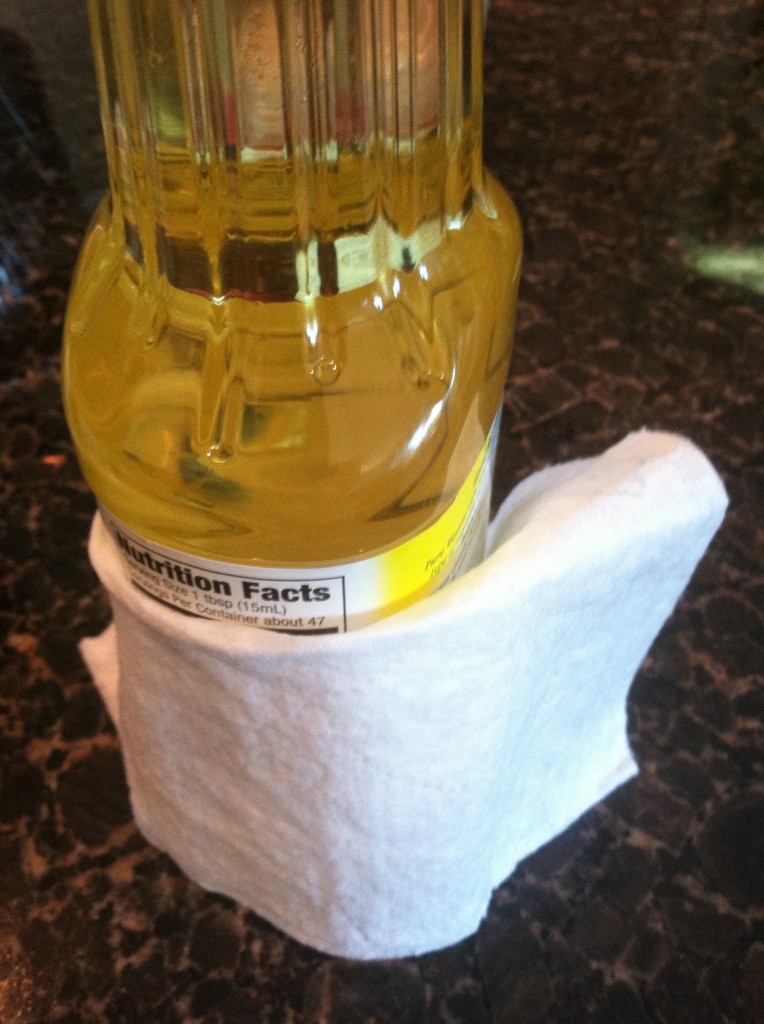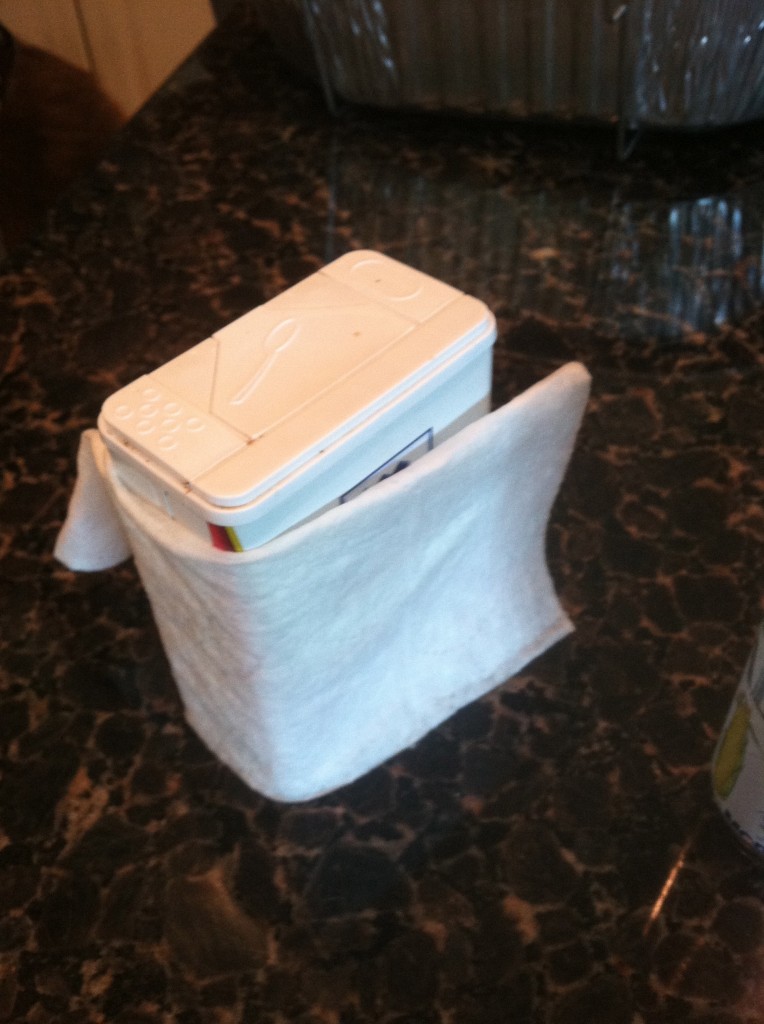 .
I will tell the rest of the story through pictures: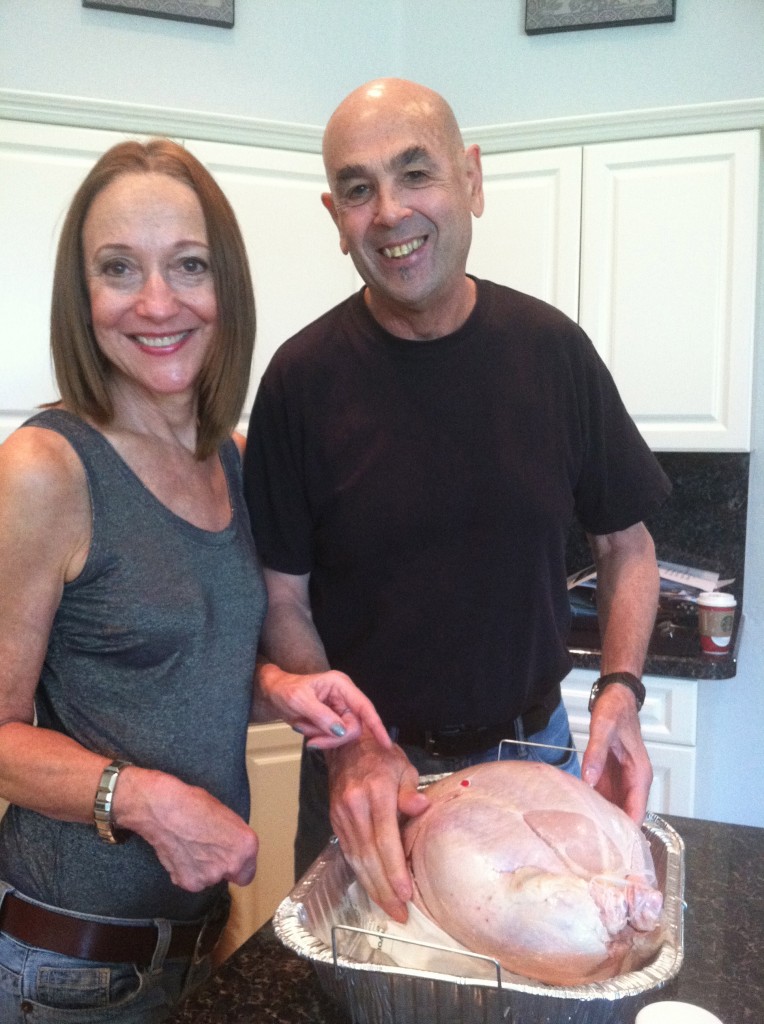 Here my in-laws looking happy even though they are playing with food poisoning! I fear they are not very bright.
.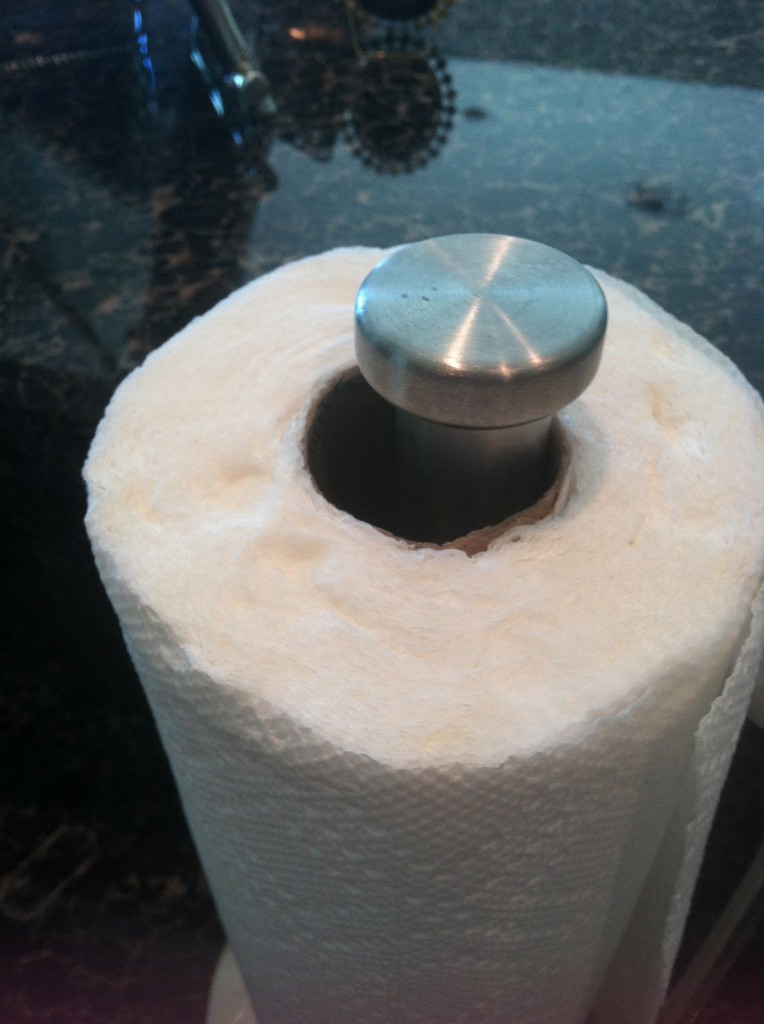 My FIL's "fowl" fingerprints are imbedded in my paper towels, which must now be trashed! He feels horrible as he hates nothing more than wasting. Watching me throw them away was punishment enough.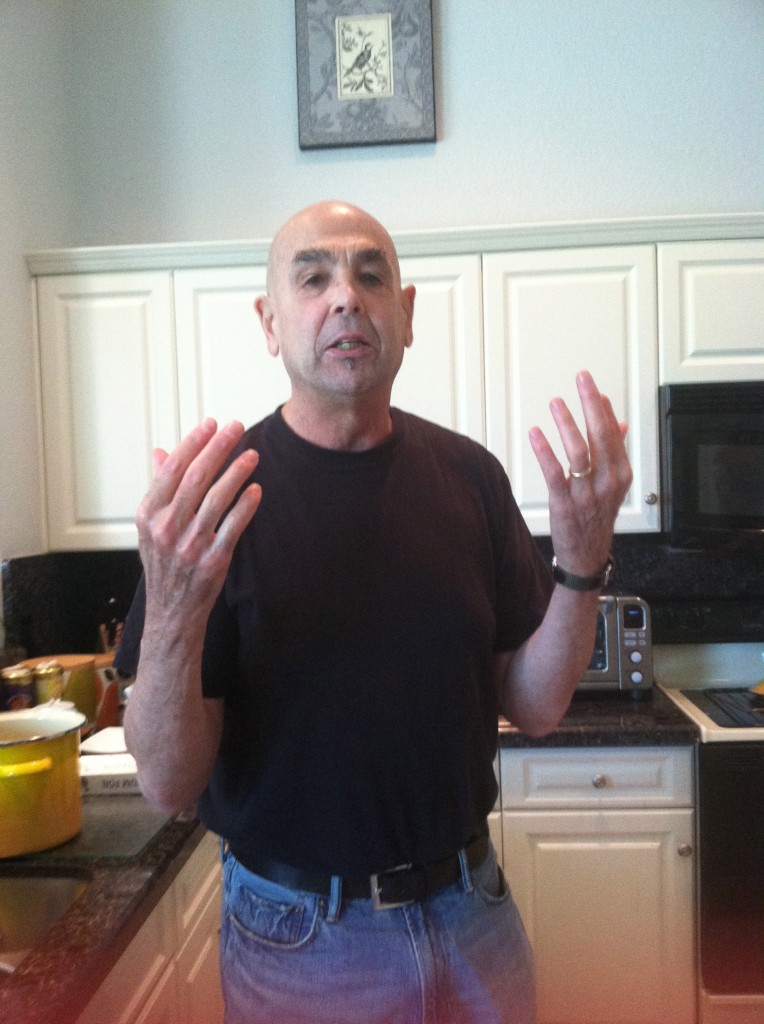 My FIL agreeing to hold his hands like a Doctor until the prep is done.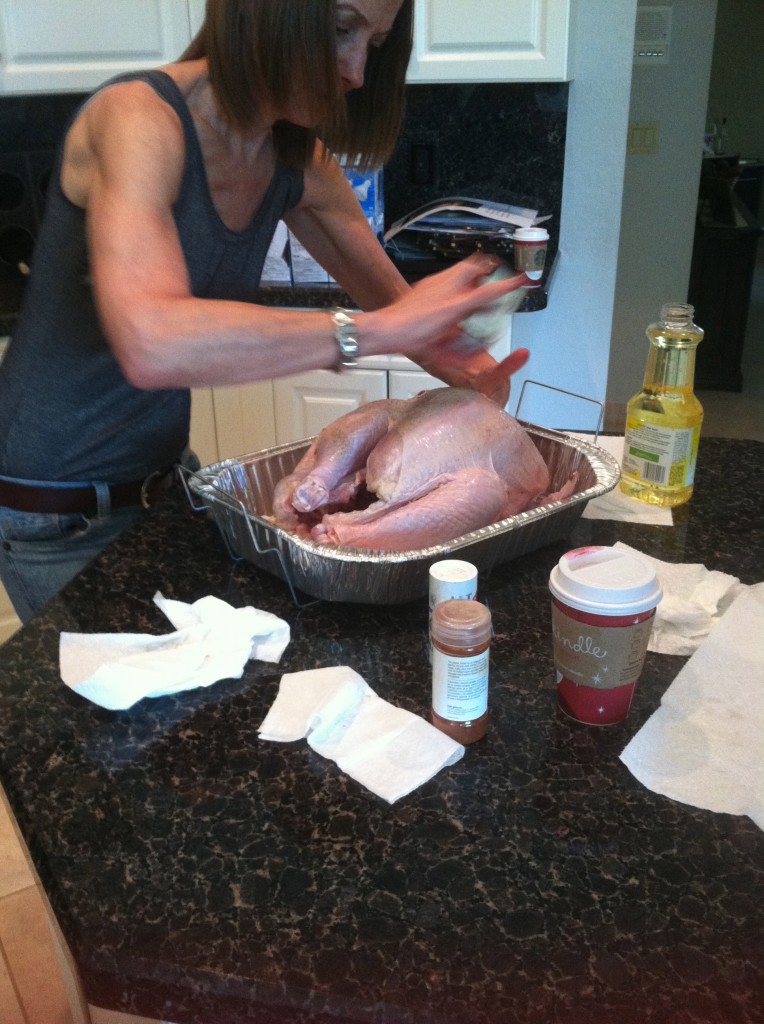 Here is my MIL NOT USING the brilliant spice covers I have provided. Points will be docked.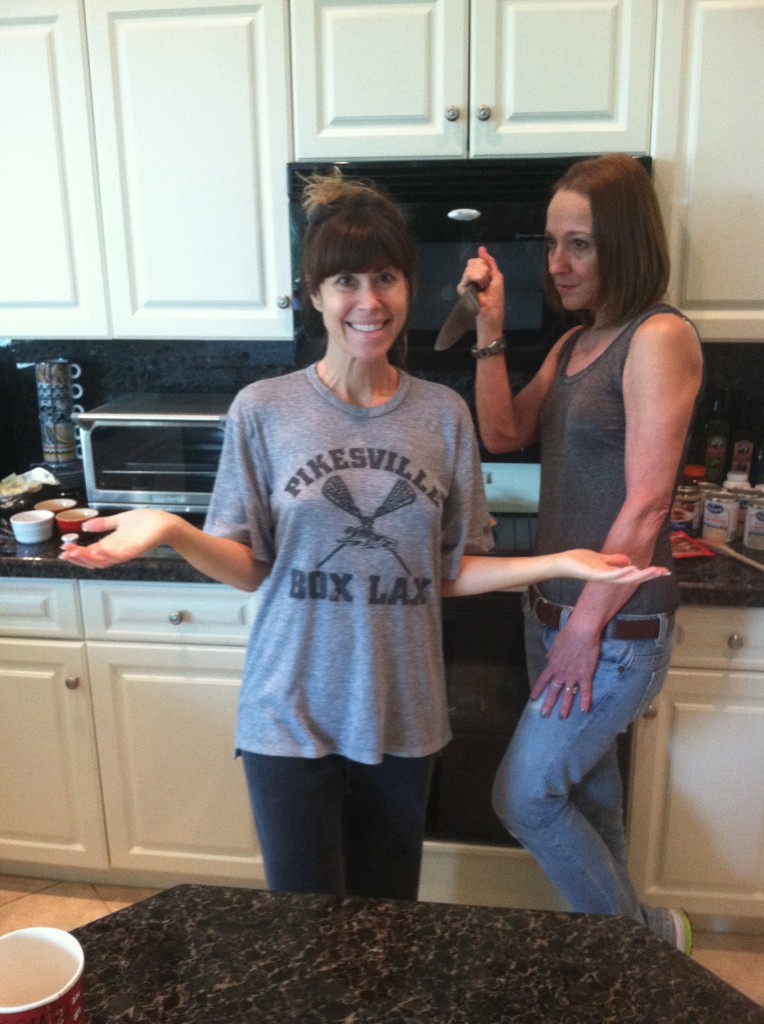 Ahhh, turkey is in the oven and … Success!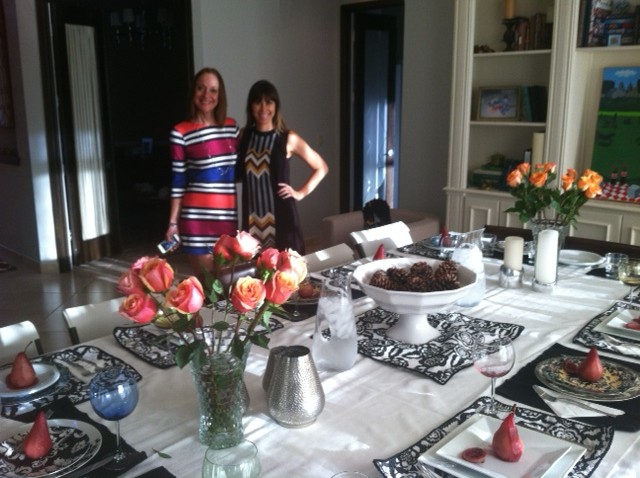 I say she looks pretty good considering I hosed her down Silkwood style after she was done. Also, we both survived Thanksgiving, I only wish I had one of those we survived t-shirts to commemorate it.
Happy Thanksgiving (From us to you)!
Jenny from the Blog
Go ahead – share this with your in-laws if they truly love you, they'll take it as a compliment and if they actually despise you, eh, you got nothin' to lose…