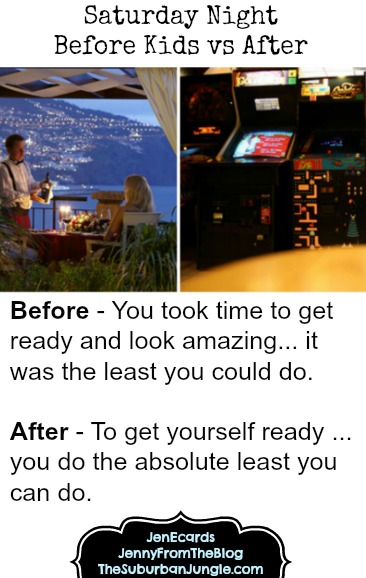 While my washer and dryer were hard at work and my dishes were in the final rinse cycle, the ball dropped to ring in the New Year.
I had just called my kids in to watch the countdown while simultaneously thanking my lucky stars that J and Ry had missed the pre-New Year's performance Miley gave, where she awkwardly cradled/fondled a midget, while she donned a pair of upper-vagina-accentuating gold sequin pants that did her bod no justice and oddly reminded me of what Molly Shannon would wear when she kicked and yelled, "I'm fifty,"
After wiping the sweat off my brow, emptying my glass of champagne, and making a mental note to switch the clothes from the washer to the dryer, I blew my hubby (who was sick and spent the night matching me shot for shot with a bottle of Nyquil) a kiss and then shooed our guests out the door before the clock hit 12:01.  (PS I just realized I should have saved the parenthetical in the middle of  "blew my hubby a kiss" until after I completed the sentence. Poor guy — only gets it in a grammatical error.)
Anyhoo, it dawned on me, New Years used to be a romantic night (see When Harry Met Sally) … so did Birthdays, Anniversaries … Saturdays. Some of those events still are, but most of those would-be enchanted evenings have been replaced with J's travel baseball, taking Ry to the movies, and trips to an arcade and a gourmet burger joint.
I recently analyzed the not so subtle differences in what I found hot before marriage and after marriage and now it's time to take a good hard look at the evolution of the date night. Then vs Now:
Continue reading →