OK, without going into too much medical mumbo-jumbo, I'm supposed to have a new healthy diet, which includes cutting out most carbohydrates. Not fruits and veggies, but Starchy Carbs – like pasta, cereal, rice, baked goods, potatoes, and grains (YES, even if they're made with yummy grains and oats and the gluten that comes with them).  And Sugary Carbs — like desserts, sodas, juices, and sweets.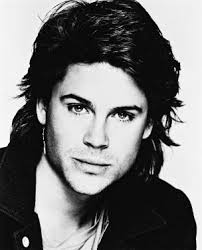 So, I shall explain what I've learned about these carbs and why they are so truly "sucky" and unhealthy (unless you do a ton of anaerobic activity), in this little vignette where the carbs are the hot guy from high school/college who you so desperately wanted — who can resist carb talk and 80s humor? (Be Warned: I'm a Gen Xer so my references may be dated). 
It starts like this: First, you see the hot guy (donut, multigrain bagel, bbq potato chip, bowl of whole wheat spaghetti) and you think, Oooooh you're cute, I totally want you. Your heart beats a bit faster and you do your best to impress. Now, I realize no one needs to impress a donut to eat it, though I will admit there are times I tell the donut how I've worked out earlier that day, in hopes that it doesn't think I'm a gluttonous slob.
Hot Guy is up for a little conversation – you take a bite. (I mean of the donut, not the guy — this is a comparison remember?) Continue reading →