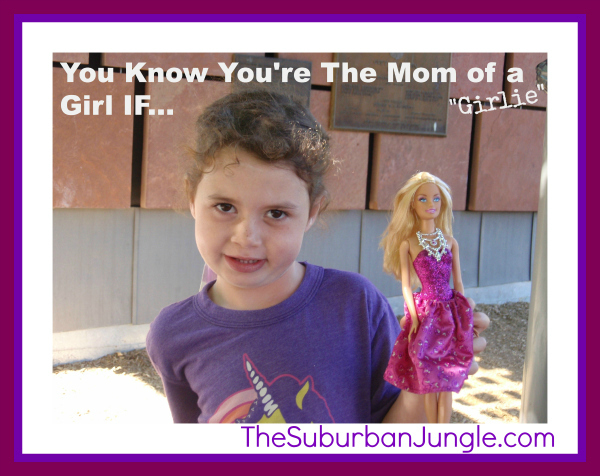 While writing a piece on translating "Momisms" into what we really mean, I realized there are some commonalities among moms of each sex that bond us together. Every child is different … I know they're not all girly girls — which is why you should check out  "You Know You're the Mom of A Boy IF…"  and see how many ring true, as well.
You Know You're the Mom of a Girlie Girl IF…
1.  You do more pretend cooking in a miniature kitchen than you do actual cooking in the full sized one (and frankly, you're not sure which tastes better).
2.  You secretly wish there was some mommy competition involving your child's trendy crafts because you're a freakin' whiz on the Rainbow Loom, you make a mean potholder, and you're not so bad with a spool of gimp ahem, lanyard.
3.  You find yourself searching "How to Do a Fishtail Braid" on YouTube.
4.  You wonder how young is too young to start plucking her eyebrows? Continue reading →