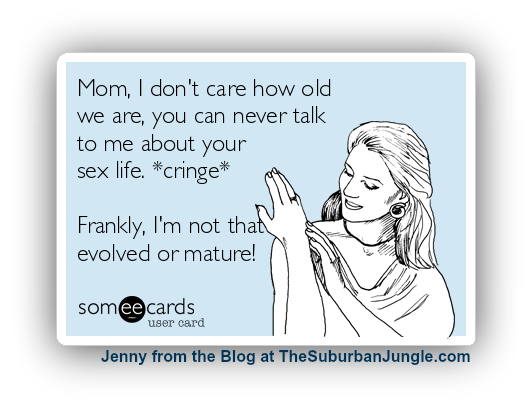 At about 13 years old, my mom went from doing everything right to doing everything so very wrong. In fact, everything she did was either "so gay," "so queer," or "moooooommmmm, you're so embarrassing." (It was the 80s, I'm sure they say different things now.)  Anyway, it didn't matter if she was singing the wrong words to Billy Jean or she sneezed at too high of a pitch, it was utterly unforgivable. And don't even get me started on the things she did around my friends. One time, she smacked her lips while eating a bagel and cream cheese at breakfast with my besties after a sleepover!
Do you believe that?
Mortifying!
I'm sure those girls are still talking about her lip smacking to this very day. Frankly, it's amazing we remained friends after that appalling display. Well, it's a testament to my friends, that's for sure.
That phase lasted for about 4 years. (It's a phase I'm already dreading with my own daughter because well, there is just no winning, for the parent!) That said, my mom and I have managed to be the closest of friends throughout my life, but she's still my mother, and there are still those moments when she says something that makes me cringe. You know the kind of cringe that makes your whole body pucker? The kind of cringe that makes you wish you could scour what you just heard from your eardrums with a piece of steel wool? That kind of cringe.
YOU PROBABLY LIKE: 20 THINGS WOMEN WOULD DO FOR THEIR BESTIES
Let's start with when she says the word Continue reading →